Friend Kaden Rocha added: "It was the right thing to do to help him. If you see someone that needs help, it's a natural thing to do.
"We could see he was struggling and it was important to check to make sure he was ok. We dropped him off home and made sure he got inside ok."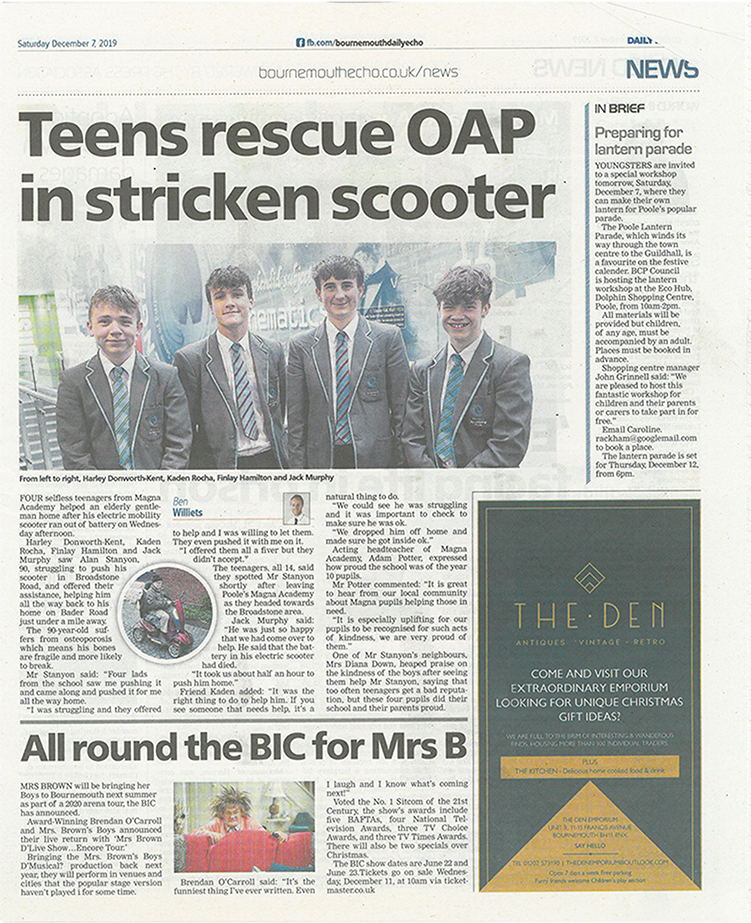 Acting headteacher of Magna Academy, Adam Potter, expressed how proud the school was of the year 10 pupils.
Mr Potter commented: "It is great to hear from our local community about Magna pupils helping those in need.
"It is especially uplifting for our pupils to be recognised for such acts of kindness, we are very proud of them."
One of Mr Stanyon's neighbours, Mrs Diana Down, contacted Magna Academy to heap praise on the kindness of the boys after witnessing their actions. 
She said that too often teenagers get a bad reputation, but these four pupils did their school and their parents proud.