Aspirations is a unique organisation. 
The Trust was incorporated more than 10 years' ago and opened its first two schools, both sponsor-led, in September 2012. 
It is the only MAT with values based on the extensive Aspirations Framework research led by Dr Russell J. Quaglia. 
Aspirations has a long history of striving for excellence in its 16 academy schools in Southern England. Today we educate more than 9,000 young people from ages 2 to 18. 
"Aspirations is the ability to dream and set goals for the future while being inspired in the present to reach those dreams"
More about the Founders 
Steve and Paula Kenning both spent many years leading outstanding secondary schools as Headteachers. Between them, Steve and Paula have 21 years of experience as Headteachers and have worked in a number of schools across southern and central England. 
Dr Russ Quaglia has almost 40 years leading Voice and Aspirations work. The Quaglia Institute is committed to making a difference globally – putting into practice the conditions that foster everyone's voice and aspirations in learning communities around the world.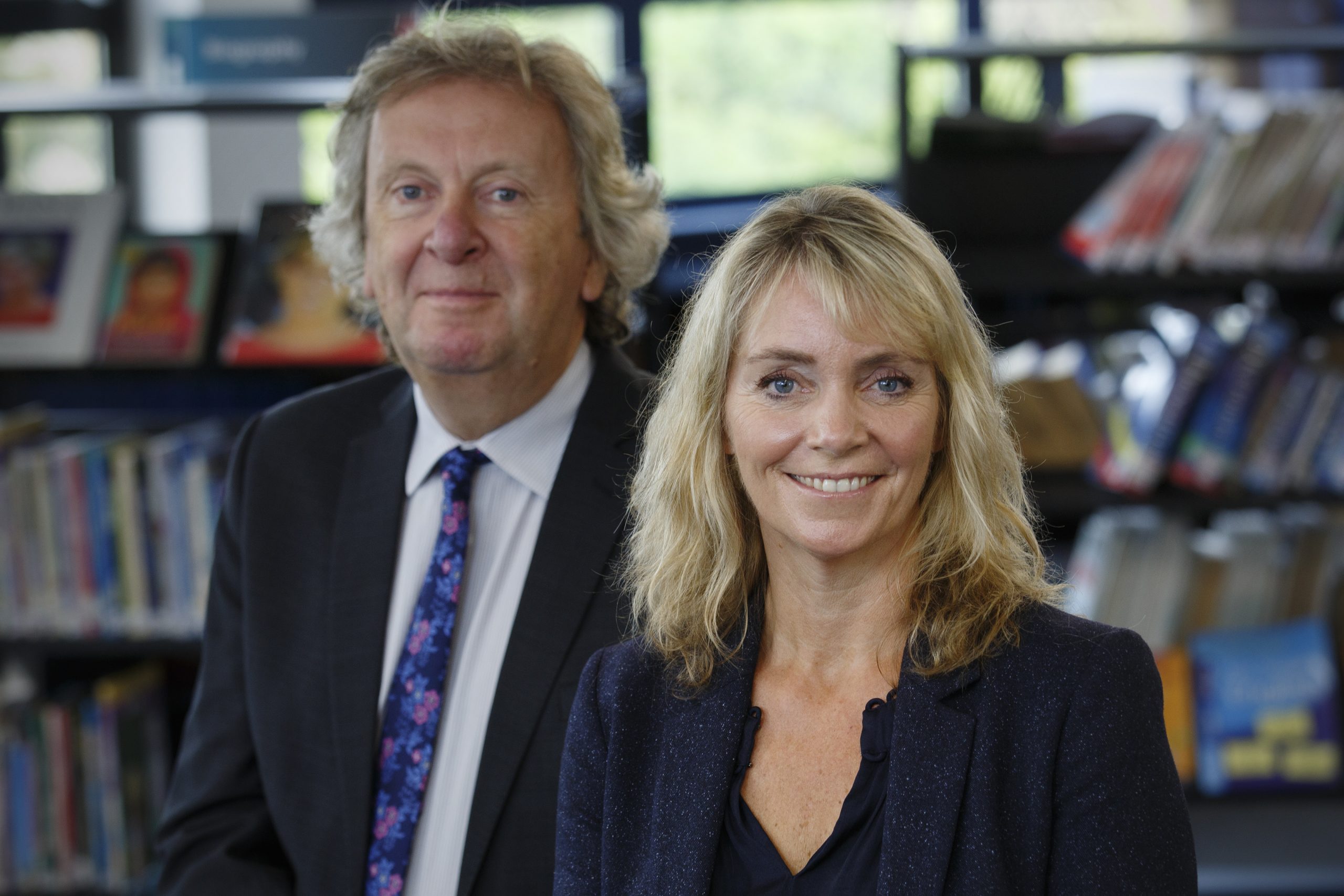 STEVE & PAULA KENNING
CO-FOUNDERS AND TRUSTEES OF ASPIRATIONS ACADEMIES TRUST
Aspirations Academies Trust was launched in 2011 with the intention of building a group of schools with a shared vision and ethos: combine academic excellence with the guiding principles of self-worth, engagement and purpose.
The Trust started its journey towards growth with a moral imperative and two schools: Banbury Academy (now Wykham Park Academy) and Dashwood Banbury Academy.
Steve & Paula Kenning explain: "As educators, we have always considered the national model of education to be significantly outdated as it does not prepare young people with the skills they need to succeed in this century. We saw creating the Trust as an opportunity to convince policy makers that our approach to education is so much more fit for purpose. By developing work and world-ready learners who are able to hit the ground running in any workplace, focussing on developing know-how alongside knowledge, we are truly preparing young people for the modern workplace and lifestyle."
"The moral imperative is huge for us – we have never shied away from helping a school, no matter how enormous the task ahead, because we have always simply felt compelled to serve the pupils better than their current, usually dismal, provision."
Aspirations History 
In 2022 Aspirations Academies Trust was 10-years-old. Click HERE for further details about our history.